Picture, if you will, a sonic tapestry woven by three extraordinary talents, brought together to create a musical journey unlike any other. Enter the realm of Tu-Ner, a new band formed by the convergence of drumming virtuoso Pat Mastelotto, touch guitar maestro Markus Reuter, and the visionary Warr guitarist Trey Gunn. Together, they craft a harmonious blend of rhythms and melodies that transcend the boundaries of genre and transport listeners to uncharted territories of audio exploration. With their collective mastery, Tu-Ner offers an auditory experience that defies expectations, taking you on an otherworldly voyage through intricate compositions and mesmerizing soundscapes. Prepare to enter a dimension of musical artistry where innovation meets transcendence. Welcome to the realm of Tu-Ner – where the boundaries of sound and imagination intertwine in perfect harmony.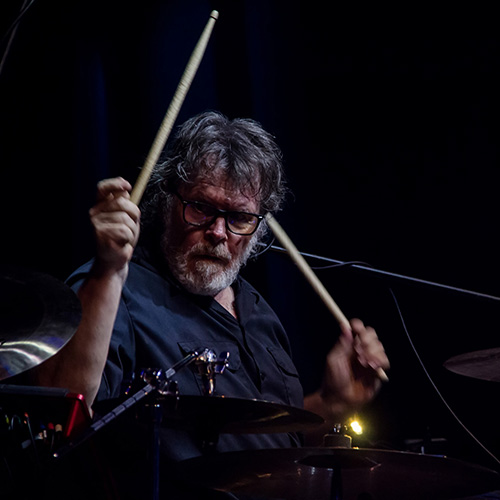 pat:MASTELOTTO – Very rarely does a drummer go on to forge the most successful career on the demise of their former hit band. Phil Collins and Dave Grohl have managed it, and so too has Pat Mastelotto, a self taught drummer from Northern California, who has also been involved with pushing the envelope of electronic drumming. Pat has spent a lifetime jumping genres from pop, to prog, to electronica to world music with – among others – Mr. Mister, XTC, David Sylvian, The Rembrandts, Kimmo Pohjonen, and for the last 25 years with King Crimson and Stick Men.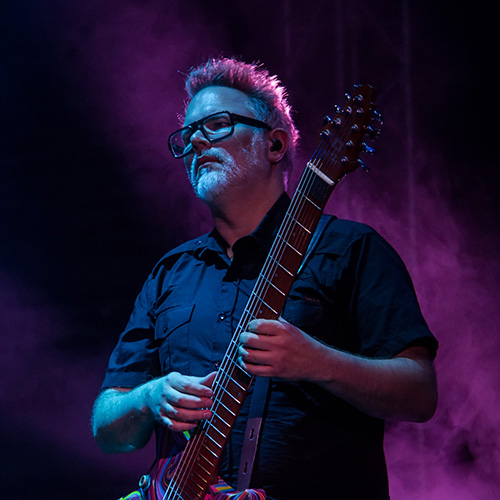 markus:REUTER – Markus Reuter is a composer, guitarist, and producer. He began his musical journey as a composer before delving into Robert. Fripp's Guitar Craft, mastering the Chapman Stick, and eventually transitioning to the U8 Touch Guitar. Reuter has released numerous solo albums and has collaborated extensively with various musicians. He holds a prominent position in the experimental band Anchor and Burden and forms the duo Tuner with Pat. Additionally, he was a member of Europa String Choir and has worked alongside notable artists such as Gary Husband, Robert Rich, J. Peter Schwalm, Mark Wingfield, and many others. Reuter's versatility is evident through his involvement in Devin Townsend's touring band. Notably, he also performs in power trios including Stick Men with Pat and Tony Levin, TRUCE with Asaf Sirkis and Fabio Trentini, and Markus Reuter/Tim Motzer/Kenny Grohowski.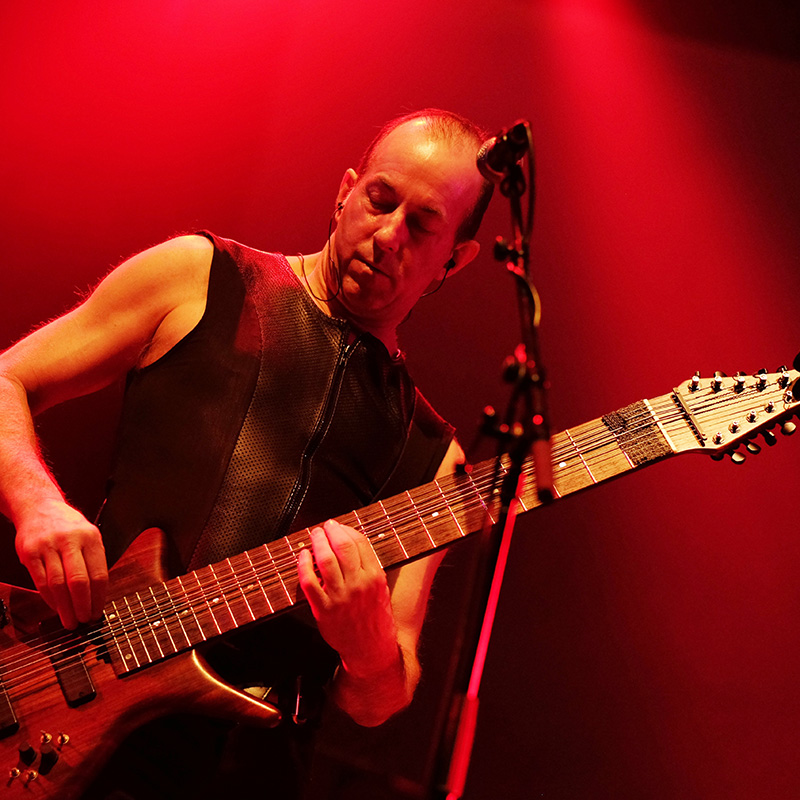 trey:GUNN – Trey Gunn, the extraordinary Warr guitarist and musician, has left an indelible mark on the world of progressive music. Renowned for his virtuosic talent, he has graced the stages alongside legendary acts such as King Crimson, Brian Eno, David Sylvan, Happy Rhodes, Puscifer, and Tool, contributing his unique blend of mesmerizing melodies and innovative playing. As the founder of the esteemed 7D Media record label, Gunn continues to be a guiding force in curating exceptional musical experiences. Trey Gunn's visionary artistry and unwavering commitment to pushing the boundaries of sound make him a true luminary in the realm of progressive music.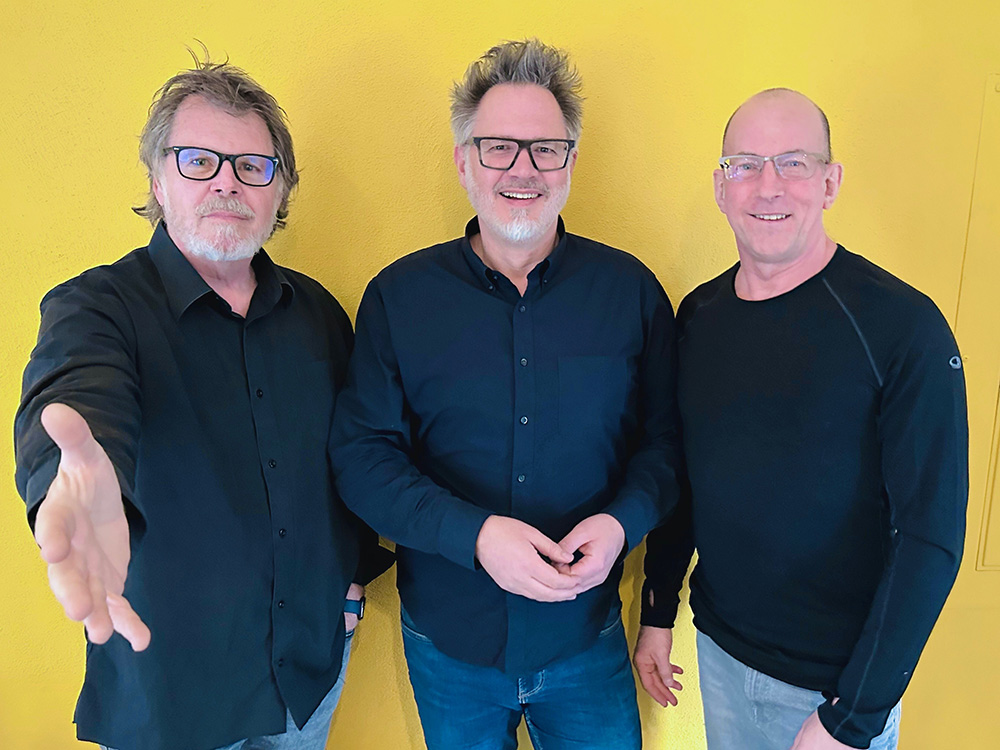 Tu-Ner band photos by Julia Hensley